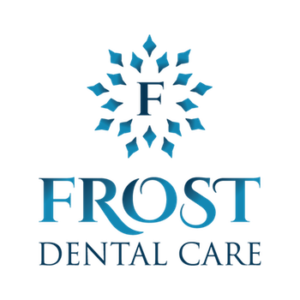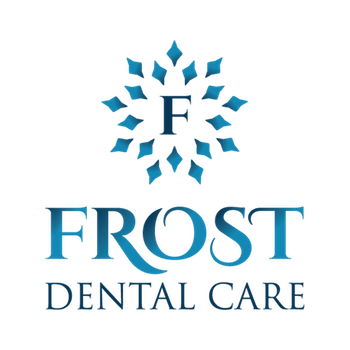 Services
At Frost Dental Care, your smile is our greatest reward.  We will take the time needed to make sure that you understand all of your dental options and how they will impact you overall health.  Dr. Frost has spent extensive time training to be able to proudly offer a wide range of dental services. These services include:
Exams and Cleanings
Early detection and preventative care are key to most successful dental treatment.  Your natural teeth are going to be far stronger, more functional, and much more comfortable than any dental appliance or restoration.  Because of this, Dr. Frost believes in the importance of educating her patients to ensure that they are prepared to make the best decisions regarding their oral health.  We will help you develop healthy habits that can lead to years of beautiful smiles. We take the time to make sure that you understand your role in the ongoing battle to keep your smile clean and healthy.  
Routine Cleanings
Professional dental cleanings help to prevent tooth decay and preserve and strengthen your gums and teeth.  Good dental habits at home are a key part of your overall dental health as well. It is important that you visit our office regularly to keep your mouth healthy and your smile looking clean and beautiful.  The bacteria that is present in gum disease is also found in the plaque that causes clogged arteries and heart disease. This bacteria can enter your blood stream through your mouth, so it is important to keep your teeth and mouth clean and healthy.  We recommend that you visit our office at least every six months for a professional dental cleaning. Dr. Frost and her team will make sure that you get a thorough cleaning so you can have that "straight from the dentist clean" feeling
X-rays
Digital x-rays are used in our office to help Dr. Frost identify and diagnose potential concerns or needs for treatment.  At Frost Dental Care, we use the latest in digital technology. This technology allows us to get the best possible image, without the need for film or the harsh chemicals used to develop it.  It also produces far less radiation than previous x-ray machines. In fact, the amount of radiation from an image on a modern dental x-ray machine is about the same as you would get walking to our car.  We have gone to great lengths to ensure that the best, safest equipment is being used to ensure the highest quality of care.
Fluoride
Fluoride is often used in cavity prevention in several ways.  The first is in our drinking water. Many cities have a fluoridated water system that provides this protecting mineral in our drinking water.  It is also used in dentistry in fluoride toothpastes as well as fluoride pastes or gels applied by a dentist. Dr. Frost uses fluoride as a part of a preventative dentistry philosophy that focuses on education and building healthy dental habits.  Read below to find out what the American Dental Association says about Fluoride on their patient education website, MouthHealthy.org:
"Fluoride is often called nature's cavity fighter and for good reason. Fluoride, a naturally-occurring mineral, helps prevent cavities in children and adults by making the outer surface of your teeth (enamel) more resistant to the acid attacks that cause tooth decay."
Fluoride benefits both children and adults. Here's how:
Before teeth break through the gums, the fluoride taken in from foods, beverages and dietary supplements makes tooth enamel (the hard surface of the tooth) stronger, making it easier to resist tooth decay. This provides what is called a "systemic" benefit.
After teeth erupt, fluoride helps rebuild (remineralize) weakened tooth enamel and reverses early signs of tooth decay. When you brush your teeth with fluoride toothpaste, or use other fluoride dental products, the fluoride is applied to the surface of your teeth. This provides what is called a "topical" benefit."
There are tiny grooves and pits on some teeth that can make it difficult to keep food and plaque from causing decay in your child's teeth.  A Dental Sealant will allow our team to essentially "seal out" these harmful "sugar bugs" and drastically reduce the risk of decay and the need for fillings.  This treatment is fast and effective and can be completed in one visit. Dr. Frost and her team will perform a routine cleaning, and then the teeth to be sealed will be conditioned and dried.  The sealant material is flowed into the grooves of the tooth and then allowed to harden while your child is still in the office. There is no shot, no scary "drill" and most patients experience no pain.  These sealants can preserve your child's teeth for many years if they are cared for properly.
If Dr. Frost finds that you have a cavity and are in need of a filling to restore the tooth, she will use a tooth-colored resin composite material.  This material will allow for her to create a natural-looking filling that is nearly invisible to the naked eye as well as strengthen the weakened tooth as it is bonded to the enamel.  The composite material used in tooth-colored fillings is bonded directly to the existing tooth, allowing for a better fit and an increase in the structural strength of the remaining tooth.
If you have silver or mercury fillings and are interested in replacing them with tooth-colored restorations, call our office and schedule an examination.  Dr. Frost will determine if it makes sense to replace your existing fillings and discuss a plan for your treatment if it is appropriate. Our goal is to improve your overall health, so we will take care in recommending the correct course of treatment for your specific needs.
Deep Cleanings/Scaling and Root Planing
A "deep cleaning" is the commonly used term for a procedure that will allow Dr. Frost or her hygienist to remove tartar, plaque, or calculus that has built up on your teeth and/or below the gum line.  This procedure will allow your gums to heal and begin to become healthy again. Just like the foundation of a house, your gums are the base of every healthy, beautiful smile. A deep cleaning is the first step to better overall health. After you have completed this deep cleaning, more frequent cleanings may be required.  These more frequent visits are sometimes known as periodontal Maintenance visits, where our team will focus on the health of your gums and soft tissue to ensure that the healing is progressing properly.
If your tooth has become too decayed to restore, has become infected, fractured or experienced trauma, Dr. Frost may recommend that it be removed.  Dr. Frost will always try to recommend a course of treatment designed to save an infected or decayed tooth if it can be restored. This is because your natural tooth is always going to be preferable over a dental replacement such as a bridge, denture or implant.  The doctor will remove the tooth if it is severely damaged and cannot be saved. Fortunately, this does not need to be a painful experience. Dr. Frost and her team work diligently to make the procedure as comfortable as possible.
If your tooth becomes infected or severely damaged, Dr. Frost may recommend a root canal.  There are many reasons that a tooth can become infected including, trauma, decay, and some fillings that need to be placed near the pulp of your tooth.  Many reported toothaches are caused by an infection that can be treated with a root canal. During the procedure, Dr. Frost will remove the nerve and pulp from the space inside the root of your tooth.  It is then cleaned with antibacterial agents and filled and sealed.
After the procedure is completed, Dr. Frost may recommend that you have a crown placed over the restored tooth.  After removing the nerve and the infection, the tooth may become brittle and susceptible to further damage if left unprotected.  A dental crown will be fabricated to match your tooth exactly and placed over the restoration to protect the tooth for years to come.
offer nitrous oxide and several sedation options to help make this experience much more pleasant.
Crown
If your tooth has decay that is too large or too close to the nerve to restore with a traditional filling, Dr. Frost may recommend a crown.  A dental crown is sometimes also called a cap and it covers the entire visible portion of your tooth. This restoration is then cemented in place so it will look and feel like your natural tooth.  Crowns can also be used when your tooth has been fractured and will restore the original form and function. These crowns can be made of many materials, but are most commonly made from porcelain. Ask Dr. Frost about the different options available for crown materials and how they can affect the look of your smile.
Bridge
A dental bridge is used to replace one or more missing teeth with lab-fabricated artificial teeth.  These restorations allow you to correct "holes" in your smile and can literally bridge the gap between your remaining teeth.  Like a crown, a bridge can be made from many materials, including porcelain, gold, alloys or a combination of these. Replacing missing teeth can help to maintain the shape of your face as well as prevent further dental issues by keeping your remaining teeth in their correct alignment.  Ask Dr. Frost if a bridge is the right option for you!
Patients who find themselves with missing or extracted teeth can replace them with a permanent alternative to traditional dentures that will look and feel like their natural teeth. Dental implants will not only provide you with the function of a normal tooth, but they are also individually designed and fabricated to comfortably fit in your mouth without the slipping or abrasion that can be found in traditional dentures. Since they are a permanent addition to your smile, they require no extra maintenance, outside of your normal dental routine.
There are a variety of dental problems and conditions that can cause tooth loss. These include:
• Tooth decay
• Periodontal (Gum) Disease
• Trauma to the mouth, teeth, and/or gums
• Failure of a root canal
• Congenital defects
• Wear and tear
Dental implants are stronger and more durable than their restorative counterparts Bridges and Dentures.   Ask Dr. Frost if an implant is right for you!
Porcelain Veneers offer an elegant, beautiful solution to any smile restoration.  They are thin porcelain shells that are bonded to the front of the teeth. These lab-fabricated coverings dramatically improve the color, shape and size of your existing natural teeth.  Once placed, these restorations will be integrated into your smile and are durable enough to hold up to your everyday activities. They even resist the staining that can be caused by things like tea and coffee!
Veneers offer a relatively easy and effective way to fix worn down or chipped teeth, smiles with some spacing issues, or many other damages that effect teeth.  Veneers can give you the appearance of a completely new smile without the worry of extractions or dental implants. Dr. Frost uses a revolutionary system of veneers called Lumineers and has been certified to provide this option to her patients at Frost Dental Care.
After your initial consultation, Dr. Frost will take an impression of your upper and lower teeth, and send the mold to an authorized Lumineers laboratory along with photos and other records that ensure the very best case for you. Unlike traditional veneers, there is typically no need for extensive drilling, shots or unsightly acrylic temporaries.
On your next visit, generally a couple weeks later, Dr. Frost will place your Lumineers. Before Lumineers are bonded in place, it is important to try them on to ensure a good fit. Teeth are then moderately etched to prepare for placement and then bonded one by one. Dr. Frost will then check your bite to make sure your contacts are balanced to avoid chipping your Lumineers through the course of daily function. After just two visits, you can have the smile you have always dreamed of.  Call our office today and schedule your consultation to find out if Lumineers are the right choice for your smile.
Straighter teeth with no metal or wires!
Have you wanted a straighter smile, but don't want to live with braces for the next two years?  Invisalign may be the solution for you! Dr. Frost is a certified Invisalign provider. This training allows her to offer a way for you to get the beautiful, straight smile that you have always wanted, without the metal braces.  During treatment, you will wear a series of clear aligner trays that are nearly invisible, as well as comfortable. These aligners are custom made for your specific case using digital scans and 3D imaging technology. This allows the treatment to be very precise and helps improve your results.   
After we have determined that you are a candidate for Invisalign and we have completed all of the necessary images and scans, we will send your case to the Invisalign labs to have your aligners made.  This meticulous process uses 3D imaging to create the very precise aligners needed for each stage of your treatment. You will wear each set of aligners for about one to two weeks, based on your treatment protocol, and will only remove them to eat, drink, brush or floss.  This should result in about 23 hours of each day. As you move to the next aligner in your treatment, your teeth will begin to gradually move, week by week, until they have moved to their desired positions. You will come to the office every six to eight weeks in order for us to check on your progress and deliver your next set of aligners.  This treatment typically takes nine to fifteen months, and you can expect to wear between 18 and 30 different aligners during the process. Have any more questions? Call our office today to schedule your consultation and ask Dr. Frost if Invisalign is an option for you!
Visit Us
8540 Broadway St. #108
Pearland, TX 77584
Call Us
Email Us
info@frostdentalcare.com
Our Hours
Monday 8:00am-5:00pm
Tuesday 8:00am-5:00pm
Wednesday 8:00am-5:00pm
Thursday 8:00am-5:00pm
Friday 8:00am-5:00pm
Saturday by Appointment